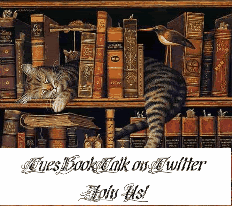 So I meant to do this post over the weekend. Anyways, on twitter under the hashtag, #tuesbooktalk, we will be starting Wolf Hall by Hilary Mantel. This week to get ourselves started, we'll be discussing Part One: chapters 1-3. We meet every Tuesday and this week we'll be starting at a new time; 10:30pm eastern.
If you can't make it tomorrow, never fear. You can always jump in :).
For more info on Wolf Hall, click
here
.