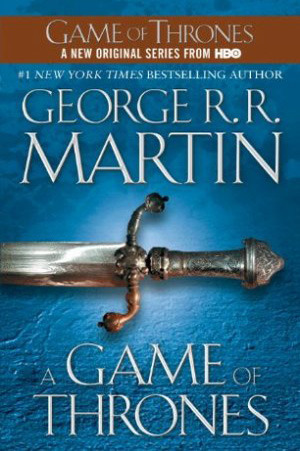 So I couldn't help it. I bought another book. I know, shocker. I originally wanted to go and buy the other two books in the Pride and Prejudice and Zombies series, but Barnes and Noble didn't have them. I'll have to check Half Price later this week. At least I have my book for book club I have to read. So I won't be able to rush into the next book anyways.
I found another book that I wanted to start reading. Technically it's a series. It's the Song of Ice and Fire series by George R. R. Martin. I bought the first book,
A Game of Thrones
.
Did you like the series? Or at least the first book? How does it compare to the TV show? Is it one of those where you like the book over the show? Maybe vice versa. Maybe you love both.
Thoughts?